Grumman AA-5
Aircraft & Rides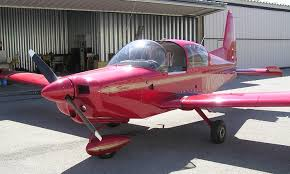 American Aviation, later purchased by Grumman Aerospace
Lycoming O-320 Four Cylinder Horizontal
Displacement--320 cu. in.
Max RPM--2,450
Horsepower--160 (high compression pistons)
One pilot, three passengers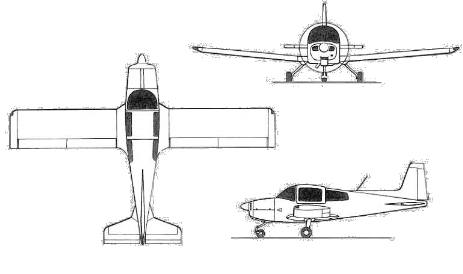 Manufacturer's S/N
AA5-0107
Our AA-5 was manufactured in 1972, after American Aviation was purchased by Grumman Aerospace. In the late 1990s, it was purchased by Roger Palmer, one of the founding members of Butler County Warbirds. Nicknamed
"Ruby," Roger made a gift of this aircraft to Butler County Warbirds shortly before he passed away in 2003. We are continuing to maintain it, using it for fundraising rides, and honoring Roger's memory and his love of flying.